The internet is full of Canon EOS R7 rumorsand we've already talked about the lens dilemmas Canon faces if it's producing an APS-C EOS R range. (You'll need to do standard zoom and wide-angle lenses for this specific format—full frame lenses won't work.)
The latest rumors suggest that the EOS R7 will feature a 32MP sensor, which is close enough to the 32.5MP sensor in the current EOS M6 Mark II and EOS 90D to get a ring of truth about it.
So questions remain: What will happen to the EOS M, and will Canon make new lenses for the APS-C EOS R range?
Canon has always been firm in its support of the EOS M, and we've seen how long it took (and continues to take) Nikon to bring its Z-mount lenses out in DX format.
So maybe the solution is simpler than we think. What if this turned out to be all about decals and adapters, and nothing more?
Possibility 1: Canon renames the EOS M to the EOS RM
Nothing changes, just the decals on the front. EOS RM cameras still use an M mount, but now they're at least in line with the brand (and possibly design) of full-frame cameras.
The problem here is that you won't be able to use RF lenses on these smaller objects. There will be no continuity between these two systems. This seems like an unbearable situation, but if you think about it, it's no different from what we have now.
It's not just Canon. Panasonic owns Micro Four Thirds Lumix G incompatible full-frame Lumix S scopes and doesn't seem to be bothered by that. Panasonic feels they offer two different solutions for different needs, and Canon may feel the same.
Imagine the Canon EOS M6 Mark II with its gorgeous EOS R-style design and badge work, perhaps with an electronic viewfinder (EVF) but with the same EOS-M mount. It may be disappointing, but it would be a perfectly logical evolution of the current EOS M.
Possibility 2: Canon replaces EOS M cameras with an RF mount
A tempting idea, but there are two problems. One is that Canon will then need to make some APS-C lenses and be in the same boat as the Nikon. The other is that the lip distances are different, which could kill all current EF-M lenses*.
The EF-M mount flange distance is 18mm, but the RF mount flange distance is 20mm. If the EOS R7 had an RF mount, it wouldn't be able to use EF-M lenses because they would be mounted 2mm too far from the sensor – and the thickness of any EF-M adapter would make it worse.
Or is it? Because although the EF-M mount has a shorter flange distance, it has a narrower diameter – 47mm versus the 54mm diameter of the RF mount.
Is it possible to make an internal adapter that mounts inside the holder's throat and not in the front of the holder. It looks like it could be a technical nightmare if we consider the electrical lens connections, but who knows?
But here's another idea. What if Canon re-engineered its existing EF-M lenses with an additional 2mm thickness at the rim and RF mount. She's got her own set of mirrorless APS-C lenses right there, ready and waiting…
This is no different than what Sigma has done with mirrorless versions of DSLR Art lenses.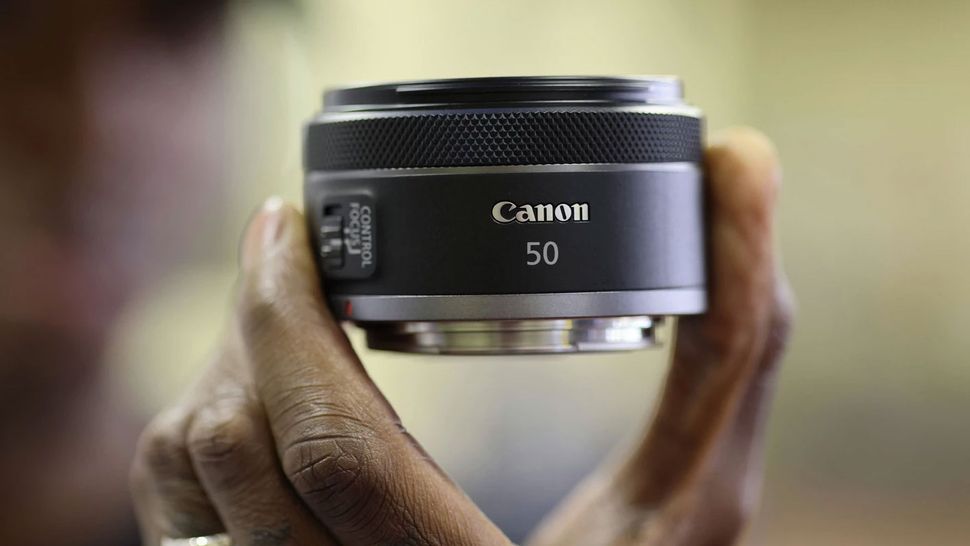 (Im) Possibility 3: Canon ships an RF adapter with rebranded EF-M cameras
Achieving this technically doesn't sound easier – either way, you have to assume that if these adapters were possible, Canon would have done it now.
The problem with this idea is that although the EF-M mount's shorter edge distance theoretically provides 2 mm of space for the RF adapter up front, the RF optics will be expected and will be designed for a much wider lens throat.
Everything about the EOS R7 is speculation – including this one
There are plenty of rumors, but nothing is known for sure about any new EOS R7, APS-C camera, or otherwise. But there's certainly a lot of pressure on Canon to expand its EOS R brand and do something about the EOS-M, which seems to be faltering in its small world at the moment.
But what we think is that the path that Canon is taking may not be the obvious one, and that among the above theoretical scenarios, both (1) and (2) are perfectly possible.
This may not relate to new cameras and new camera technology at all. The current EOS M6 Mark II has already taken the APS-C format as often as you need. Canon can repackage and re-engineer this camera into the EOS R7 and it will still look like it's cutting edge.
The real question is what does Canon do about lenses.
Read more:
• Canon EOS R7: What we know and what we can expect
• Canon registers two new cameras – is one of them the Canon EOS R7?
• Canon EOS R7 set to be a mirrorless replacement for the Canon EOS 7D
• Canon EOS R7 dissatisfied by exec: "The R-Class lineup is not complete yet…"
• Canon EOS R7 with APS-C Sensor Coming 2021 – But No RF-S Lenses?
• Is this really the end of the Canon EOS M system?