I can't wait for NZXT to release their next version of the Function MiniTKL gaming keyboard, because this first step into the world of ardent keebs is pretty close to being awesome. It is not so in the end, but only for reasons that will be very easy to fix in later versions of the board.
Once these issues are settled, the functionality of MiniTKL v2 will be one of the best gaming consoles out there.
The NZXT range of functional keyboards are available in different sizes, a variety of colors, keycaps, and most importantly, mechanical switches. You can't offer a custom keyboard without a bunch of clicks to choose from. But it also means you get a full hot swappable baseboard, regardless of whether you went for a full-size build, TKL, or MiniTKL.
And this is the essence of the enthusiastic keyboard system; The ability to offer the final choice to the end user. Fortunately, you don't have to deal with any of the myriad options unless you really want to. NZXT offers each of the three function boards as stand-alone options, with basic Gateron Linear Red switches, in either matte white or black designs, so you just pick a board and click the buy button.
Specifications Function of MiniTKL
measuring: MiniTKL non-standard
Contact: USB Type C
keys: Red Linear Gateron | Clicky Blue | concrete brown | Alias ​​Silent | Silent black ink
switch type: 5 pin hot swappable
Plug: 5 pin hot swappable
Backlight: RGB per key
Roll over: key
Keycaps: ABS (PBT options)
Dimensions: 338.5 x 123.4 x 40.3 mm
Weight: 718 grams
Guarantee: Two years
price: from $100 | £95
But, if you want to go into town, NZXT has added consoles to the BLD pages of their site so you can dig into the details. Even going so far as to purchase the barebones version of your preferred size functional keyboard. Then you can go elsewhere to pick your choice of keycaps and mechanical switches if the NZXT doesn't offer exactly what you want.
However, there are five different Gateron switches offered by NZXT, and PBT switch covers to replace the standard ABS plastic housings that come as standard. There are also color caps for the jump to enter, escape, and arrow keys as well.
I had NZXT build my MiniTKL function with gray keycaps, gray base, and blue accent switches. Unfortunately, for a keyboard with per-key RGB lighting, the PBT shrouds don't shine, although the standard ABS shrouds do. Under these covers, however, lie the Gateron Silent Black Ink mechanical switches, and they are great. I love the heavy wrench, and these silent beauties are built for 60g of pressure with my streak running. And they sound great.
Although it's worth saying – as it always does in enthusiast keyboard circles – customization comes at a cost. The basic MiniTKL functionality is $100, but the entire specific beast I've built via BLD Pages comes in at $230. Which, if you haven't understood it, is a lot of money. More than double the price.
While this is all largely positive, it's the base panel itself, not the enthusiast-level customization, that ultimately lets the functionality drop.
Picture 1 of 2
Picture 2 of 2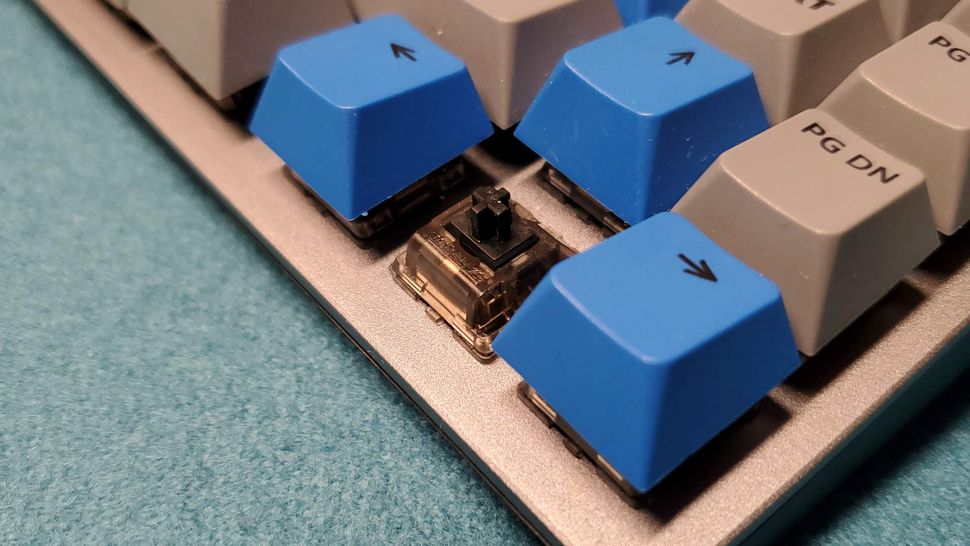 The biggest problem I had when I started using the MiniTKL was the uneven sound of the board. The $80 Silent Black Ink switches are great for standard keys, but once you hit a key with a stick, like Spacebar, Shift, or Enter keys, you really know it. The accompanying rattle has a rattling sound alongside the almost silent and smooth motion of the rest of the switches. It's an ugly, audible note of punctuation throughout the entire experience, whether it's writing or gaming.
This is something the absolutely superior Everest 60 has got with its apparent attention to detail around all the switches on the board. Even down to the fixings.
I also had issues initially with the blue enter key getting stuck down. It took me a while to figure out why my messages in Slack ended up with so many blank lines. I was afraid it might be electrical, but it turns out to be purely mechanical because the keycap is stuck under the backspace key.
These are simple things and you won't even need the second version to fix it. However, what it does is actually design the base, especially the left side of it. I like, I like, I like the physical volume wheel mode; It's a much more usable place to get it than the traditional right-hand drive. It's easy to access within the game, and it makes perfect sense.
The three buttons placed under it, down the side of the panel, do not.
I didn't quite realize how much I would move the keyboard around during my work day, transitioning to my downtime. It turned out to be a lot. And my favorite way to move the keyboard is to put the hands at the sides to lift and turn. Which means I hold those buttons to mute, turn the Windows key on or off, or change the brightness of the LEDs for each key of the keys. It's a pain, and it doesn't have to be a thing.
Picture 1 of 3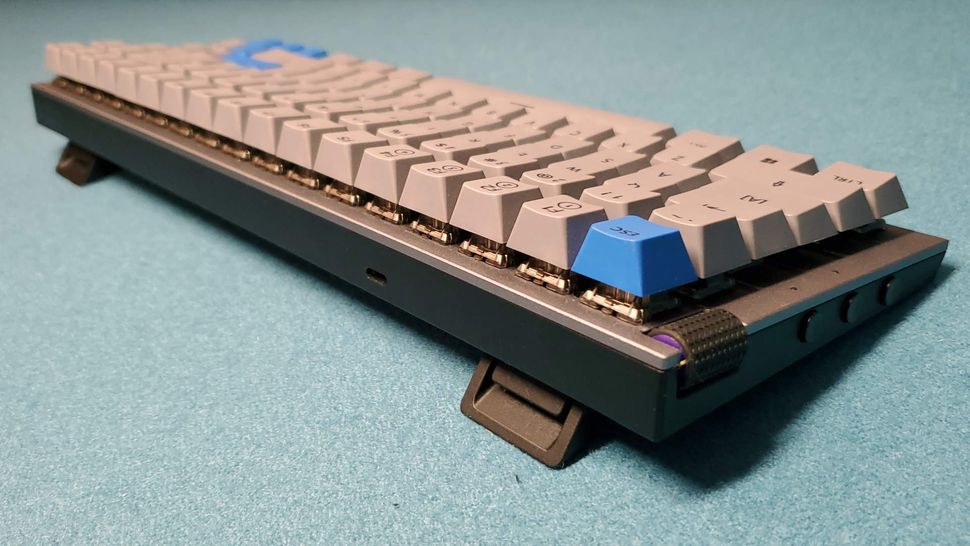 Picture 2 of 3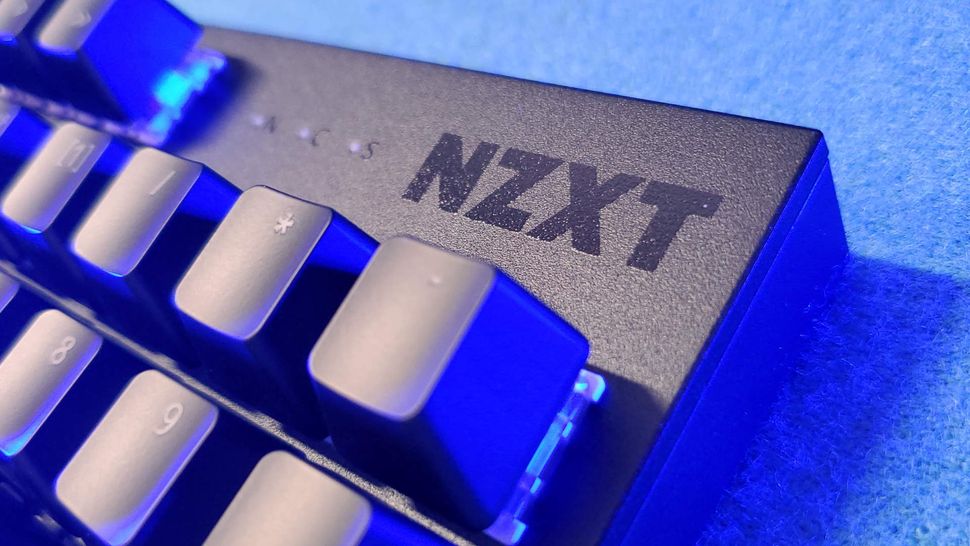 Picture 3 of 3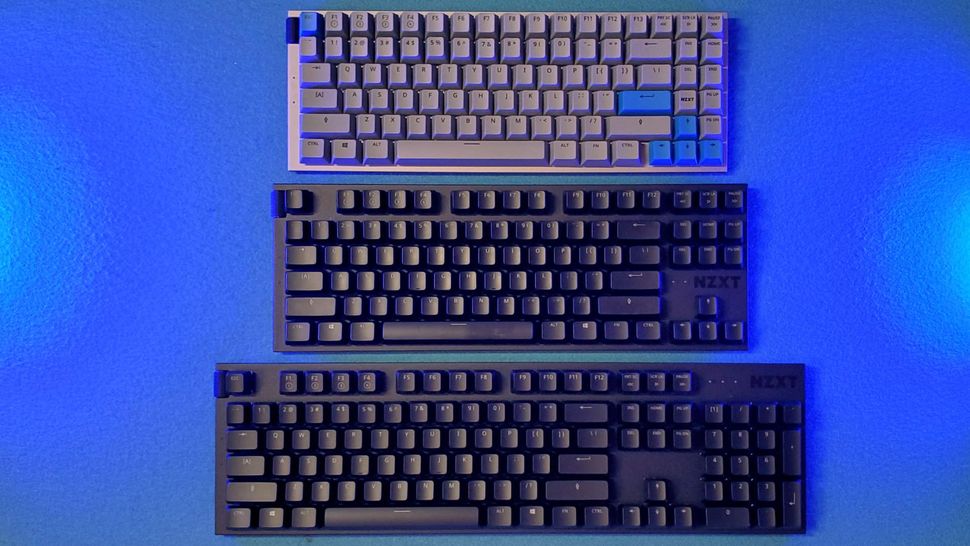 It's little things, really, but they all make the experience of using the MiniTKL functionality a little unpleasant, meaning I quickly got rid of the keyboard from my home setup. But it's certainly not insurmountable, and there are a lot of things I love about the palette.
Like I said, the volume wheel is great, and the layout of the physical key is excellent as well. I mentioned in my Everest 60 review that I hate 60% of traditional keyboards, and while the MiniTKL isn't that simple, it trims things down while still offering all the functionality you want in a keyboard without a number pad.
It's not going to be a board that I can recommend in good conscience until the v2 function arrives later.